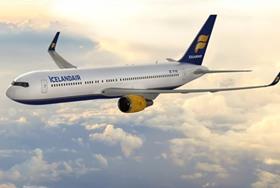 Icelandair Group has revealed that the Icelandic bank Landsbankinn has become the largest individual shareholder in the company, with a stake of nearly 7.5%.
The group has disclosed its new shareholding structure following the issue and delivery of 23 billion additional shares as part of a liquidity programme.
These shares were admitted to trading on 30 September.
Prior to the issue the largest shareholders of the company included pension fund Lifeyrissjodur Verslunarmanna, with 11.8%, and Par Investment Partners with 10%.
But following the share offer, which was oversubscribed, Landsbankinn leads pension company Gildi, bank Islandsbanki, and trade union pension fund LSR which each hold 6.2-6.6% of Icelandair Group.
Icelandair Group says the 20 largest shareholders collectively own just under 55.4% of the company.